About Us.
Dr. Matthew R. Hershman is a 2004 graduate of Palmer College of Chiropractic West in San Jose, California. He is also a 1998 graduate of the University of Dayton (Ohio), where he earned his bachelor's degree in Exercise Science and played Division I-AA football. Dr. Hershman grew up locally in Hammonton, NJ and attended Oakcrest High School in Mays Landing, NJ. He currently lives in Williamstown, NJ with his 2 daughters and his dog.
Dr. Hershman was hand-selected by Dr. Barry Ackerman to continue the goodwill of Ackerman Chiropractic Center in Williamstown in March 2012. He ran the practice as Ackerman & Hershman Chiropractic for 7 years before undergoing the rebranding process in November 2018. At that point, he opened a second office in his hometown of Hammonton and the two-office practice became known collectively as Hershman Chiropractic. Dr. Hershman uses a "whole person approach" when taking care of his patients. By combining the very best hands-on techniques, including Gonstead/Diversified, Activator, Arthrostim, Vibrocussion, Cox Flexion-Distraction, Sacro-Occipital Blocking, and Myofascial Release, and an extensive knowledge in rehabilative exercise and nutrition, Dr. Hershman is able to help you to accelerate and/or maintain your journey to good health.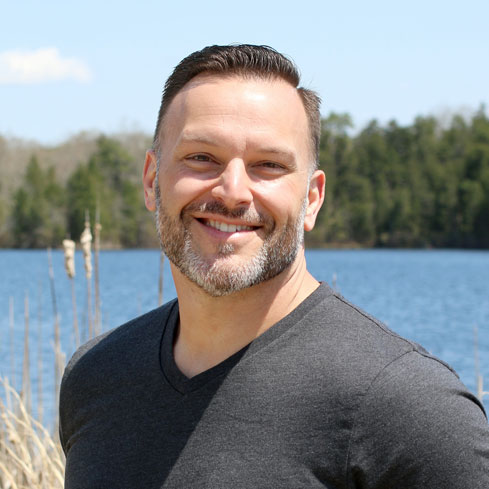 Licensure:
National Board of Chiropractic Examiners
New Jersey Board of Medical Examiners
Memberships & Associations:
American Chiropractic Association
Association of New Jersey Chiropractors
Rotary International
Business Networking International
Clinical Experience:
Approximately 15 years of full time clinical practice
Delivered over 75,000 adjustments
What People Say About Us.
I have not felt this great and mobile in years !! All thanks to Dr. Matt.
– Reggie
After almost a year without an adjustment my back was in a lot of pain. After 10 weeks , Dr. Matt has got me back to 100%
Schedule An Appointment with Dr. Hershman